Advertise with Pollution Solutions
Advertising with Pollution Solutions is a proven way to generate new leads and worldwide exposure for your products and services. Pollution solutions provides the ideal platform for companies manufacturing products suited to the treatment of waste water, soil, air and hazardous materials. If you're looking to promote and advertise your business, we have some vital options you should consider to help you place your company in front of our readers. If this page is not what you were looking for, try the buyer's guide, a list of companies providing equipment to treat many pollution related problems.
We provide a monthly eBulletin to our readers which is delivered Free of charge to a wide range of qualified readers globally and ensures your offerings are targeted to the correctly. In this section you will find information and documentation, relating to online advertising, eBulletin advertising, banner features, circulation breakdowns and readership statistics. If there is anything more you require, please click HERE and contact us.
Our latest media information is now available
CLICK HERE.
Need help producing your advertising material?
Please contact our sister company ILM Designs who will be happy to help.
Pollution Solutions: Advertising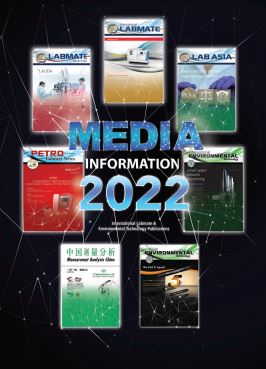 Online advertising provides a measurable solution for any budget. Getting a valued return on your advertising investment is very important as technology drives forwards, out online products will give you clear, transparent results for your spend. If you are looking to advertise a solution, or a service then pollution solutions is the website for you.
The online opportunities now available include rich media banner options in a range of sizes from leader board to larger MPU units. The banners are sold on a CPM basis meaning you choose the target geography and the number of impressions you want. The eBulletin newsletter is circulated once a month and achieves a higher than industry averate of 20%+ open rate, meaning its going to the right people.
Read More about online advertising in pollution solutions