Advertise with Pollution Solutions
Pollution Solutions now offers new front end banner advertising opportunities including rich media and video banner products. The portal runs a CPM system meaning you buy impressions for your creative, so we can accommodate any budget.
Monthly ebulletin opportunities and eDM list rental solutions for email marketing are available. Request a quote with the form below.
---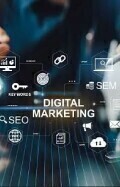 Pollution Solutions: Online Advertising Packs
Pollution Solutions Digital options
Online advertising provides a measurable solution for any budget. Getting a valued return on your advertising investment is very important as technology drives forwards, out online products will give you clear, transparent results for your spend. If you are looking to advertise a solution, or a service then pollution solutions is the website for you.
Read More